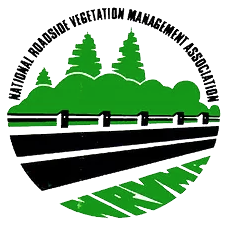 National Roadside
Vegetation Management Association
Beautiful Roadsides - The Key to a Beautiful America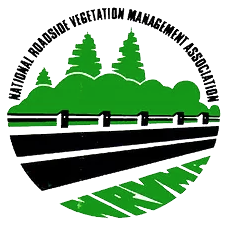 Building since 1983
For over 35 years NRVMA has brought together professionals to provide expertise, solutions and networking opportunities.
2020 ANNUAL NRVMA CONFERENCE
AT THE CROWNE PLAZA HOTEL, ASHEVILLE NC
Sep 29 - Oct 01, 2020
Conference Update
March 30, 2020
First of all, we hope that all are doing well during this difficult time in our Country. Our prayers go out to all that are facing issues that we are not accustom to.
The NRVMA Board would like to update our loyal members and to all who are planning to attend our Annual Conference in Asheville, North Carolina, September 29-October 1, at the Crowne Plaza Hotel. There is a lot of uncertainty about the next few months as it relates to our conference. We are making plans to have the Conference as scheduled on these dates. The Board has discussed the situation and are in agreement.
We will evaluate the situation around the first of June and update the website as to any changes that may have transpired. In the meantime, please check the website for information regarding Conference registration, hotel registration and award nominations.
We look forward to seeing you in Asheville in September.
John Reynolds
Executive Director
National Roadside Vegetation
Management Association

CONFERENCE BEGINS IN JUST 175 DAYS
Please support the organizations that support NRVMA
NRVMA Sponsors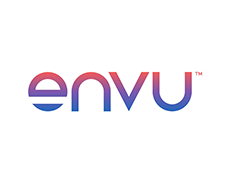 Bayer is an inventor company with a long tradition of research. By applying science to the major global challenges, we deliver innovations that address unmet customer and market needs. Our focus on innovation is the key to maintaining or gaining a leading position in every market in which we operate. The success of our Environmental Science business is based on highly innovative products and services and our recognized expertise in the Environmental Science market. This success is built on highly effective Crop Protection active ingredients developed to meet the specific needs of the customers of non-agricultural pest control markets. Innovations offering convenience, safe use and easy application are key to future growth.
---
Corteva Agriscience™, the agriculture division of DowDuPont™, is the only major agriscience company completely dedicated to agriculture. By combining the strengths of DuPont Pioneer, DuPont Crop Protection and Dow AgroSciences, we've harnessed agriculture's brightest minds and expertise gained over two centuries of scientific achievement.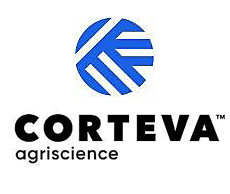 ---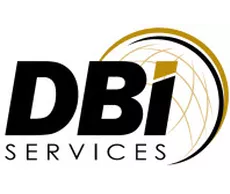 DBi Services offers a breadth of maintenance services to a variety of infrastructure owners that is unmatched in the industry. Our customers include government agencies, railroads, utilities, retail stores, industrial plants, oil & gas companies, homeowners' associations and private individuals - essentially any organization or individual who has a physical infrastructure requiring regular maintenance.
---
NaturChem is a leader in the vegetation management industry, bringing the latest technology and chemistry to a wide array of markets. We serve the electric, railroad, telephone, chemical, manufacturing, forestry and many other commercial market segments. Our services are also provided to all levels of government including Federal, State, County and Municipal entities. The services provided by NaturChem enable our customers to operate more cost effectively, keep their employees and the public safe, and comply with local, state and Federal regulations. We believe NaturChem provides the very highest quality service in the industry while providing a uniquely broad base of services.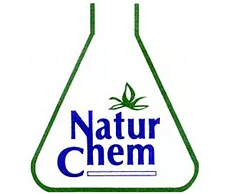 ---
Officers and Executive Board
Officers
John Reynolds, Executive Director
jreynoldsnrvma@charter.net
Dr. John Byrd, President
Mississippi State University
JByrd@pss.msstate.edu
Matt Kraushar, Vice President
Indiana Dept, of Transportation
mkraushar@indot.in.gov
Brad Maddy, Treasurer
DBI Services
bmaddy@dbiservices.com
Doug Wood, Past President
Bayer VM
Douglas.Wood@bayer.com
Executive Board
Jonathan Black
NaturChem,Inc
jblack@naturchem.net
Amanda Fowler
Texas Dept. of Transportation
Amanda.Fowler@txdot.gov
David Harris
North Carolina Dept. of Transportation
davidharris@ncdot.gov
Dr. Dennis Martin
Oklahoma State University
Dennis.martin@okstate.edu
Myron Rabalais
Bayer Vegetation Management
Myron.rabalais@bayer.com
Mike Smith
Kentucky Transportation Cabinet
MikeA.Smith@ky.gov
Stacie Songer
CortevaAgriscience
Stacie.Ann.Songer@corteva.com
Chuck Wills
Missouri Dept. of Transportation
Charles.Wills@modot.mo.gov
Join NRVMA
Details of how to join NRVMA will be placed here